GATTI MATTY
®
SPECIFICATION
Gatti Matty® is a cartoon series, entirely an Italian production that aims to combine fun and learning.
Genere: Cartoon
Target: Pre-school 1-6 years, suitable for children
Category: Entertainment and education
Duration: 5-6 minutes per episode

Production: Entirely Made in Italy
DESCRIPTION
Gatti Matty® is an educational cartoon series for kindergarten and pre-school children in the age range of 1-6 years regardless of the gender.
Gatti Matty® is unique by its simple and imaginative stories, bright colors and catchy rhymes – designed to be loved by children.
Special attention is given on simple and fun teachings of good social behaviour and the basics of family life in particular.
Also a lot of importance given to the theme of friendship, a subject that is strongly felt in many places.
THE PLOT
The episodes represent scenarios of day to day life in which, often, includes an educational topic that also appeals to older children. Particular attention is given to parents since they are often the ones to recommend, influence and encourage children to follow such programs. The cartoon also includes messages with regard to the use of new technologies such as smartphones and tablets, which is now a part of day to day life. It also introduces social networks and their influence on the society along with their pros and cons.
REQUEST INFORMATION
Contact us in order to receive further information.
CHARACTERS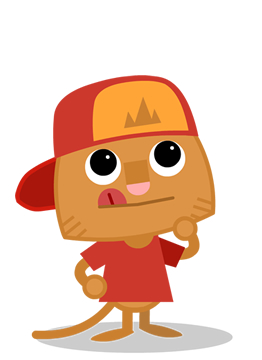 Matty
Matty has the main role of the cartoon. He stands out with his youthful look, with the hat worn inside out, and bright colored dresses.
A cheeky and curious character – typical nature of kittens.
Along with his sister he will be involved in fun and original situations.
Like all cats, Matty really enjoy playing ball that is evident in several episodes.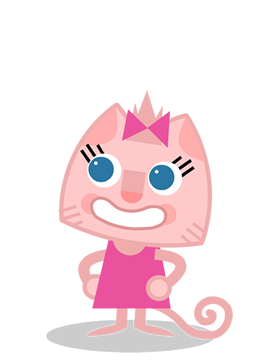 Aly
Aly is the younger sister of Matty, intended to appeal to female kids. Aly, often, is represented as a companion to play with his brother who sometimes will have an opposing stance.
Her character is mostly honest and transparent, smiling and polite, but if necessary ready to show her temper. Some episodes will feature Aly as the main role in order to give a more feminine touch to the series as well.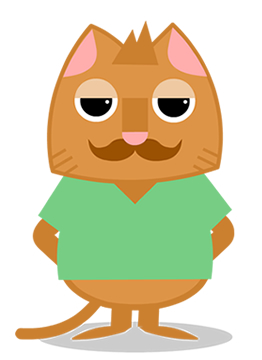 Papy / Mr. Gatto
Lazy and sly, slightly overweight. Papy is an astute cat but that often proves its sedentary nature. He, in fact, has the typical "plump" appearance of a homemade cat. Papy humorously self-deprecating especially regarding his physical appearance. He has a cool job: he owns a toys store and thanks to that, children will constantly have access to different "material" to play and stimulate the imagination.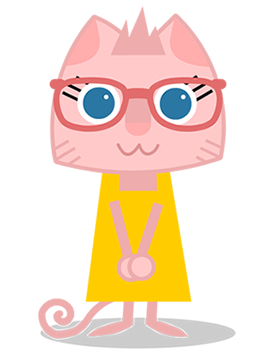 Mamy / Sally
Mamy is the best mother in the world, understanding every situation and always ready to cuddle her family.
Ironically though, sometimes she has a tendency to "spoil" the children.
The psychological aspect of mamy expects to address the parents themselves to wonder if they are too complacent with their children.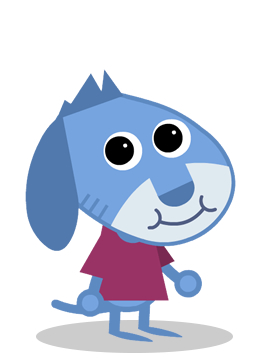 Tommy
Tommy is the best friend of Matty and, along with Matty, he will be present in several scenes.
They are typical young friends who play, laugh, quarrel, have fun and grow together; always learning new things.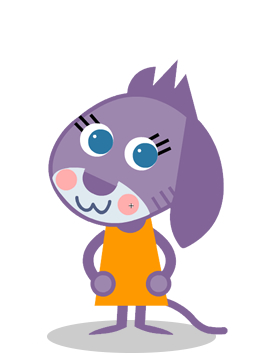 Pamy
Pamy, the youngest of the family is friendly, spontaneous and a loyal character.
Mostly obedient and docile, but occasionaly she demonstrates a gentle and lively temper, just like her friend Aly.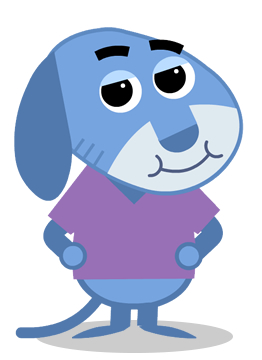 Papà / Mr. Doggy
Mr. Doggy is the best friend of Papy the cat.
Together they play bowling, prepare barbecue, drink beer and invent activities for children.
Mr. Doggy has to be considered "the right hand man" of Papy the cat.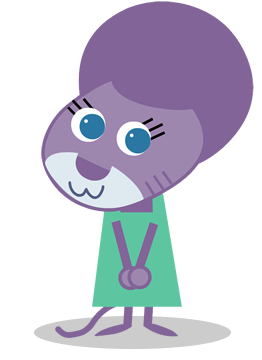 Mamy / Mrs. Doggy
Like everyone else in the family, Mrs. Doggy has a caring and affectionate profile.
Very attached to the family and the values it represents.
She is a very good cook and prepares outstanding meals and snacks.
Gatti Matty® is a registered trademark – All rights reserved